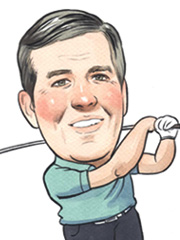 Mr. Bart Frame
(Spray Nozzle Source, President)
NNC's valued business partner, Mr. Frame, is the president of Spray Nozzle Source, a worldwide distributor of several leading brands of spray nozzles. Based in Maine, USA. Mr. Frame applies his ample experience in nozzle sales to running his company. He is also a keen golfer who always tells us his golf score after a game. He has provided us with some golf jokes from his collection.
Golf Jokes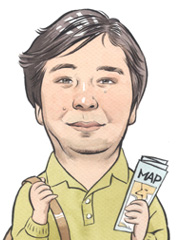 Mr. Masanobu Okada
(Manual House, President)
Mr. Okada, a dear friend who lives in Japan's Kansai area, is a well-published author of travel articles about Japan and other countries. Drawing upon his abundant experience, he is now venturing into the fields of market research, advertising planning, etc. He has provided us with some photos and essays about places that that left him with a strong impression.
"Tabikurabe" Where to Go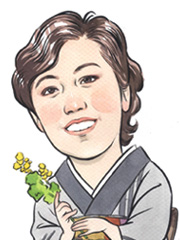 Ms. Junko Usui
(Environmental producer; Leader of Keisenkai, the Japanese art of flower arrangement)
Ms. Usui became the leader of Keisenkai in 1987. While teaching flower arrangement, she realized that plants possess healing powers in addition to natural beauty. Since that time Ms. Usui has been playing an active part in the area as an environmental promoter, making it her motto to Live together with nature. Many examples of Ms. Usui's work appear in newspapers and on TV. The photos and essays included here demonstrate how to make the best use of wild grasses.
Living with nature
Arranging wild flowers